Om een pagina in het menu te zetten moet je eerst een pagina hebben aangemaakt!
Vervolgens ga je in je 'Dashboard' naar 'Weergave' en dan naar 'Menus'.
Dan zie je in de linker kolom 'Pagina's' staan. Daar staat het tabje automatisch op 'Meest recent'. Als je net een pagina hebt aangemaakt, dan zie je daar jouw pagina tussenstaan. Is de pagina ouder, dan kun je deze vinden door op 'Toon alles' of op 'Zoeken' te klikken.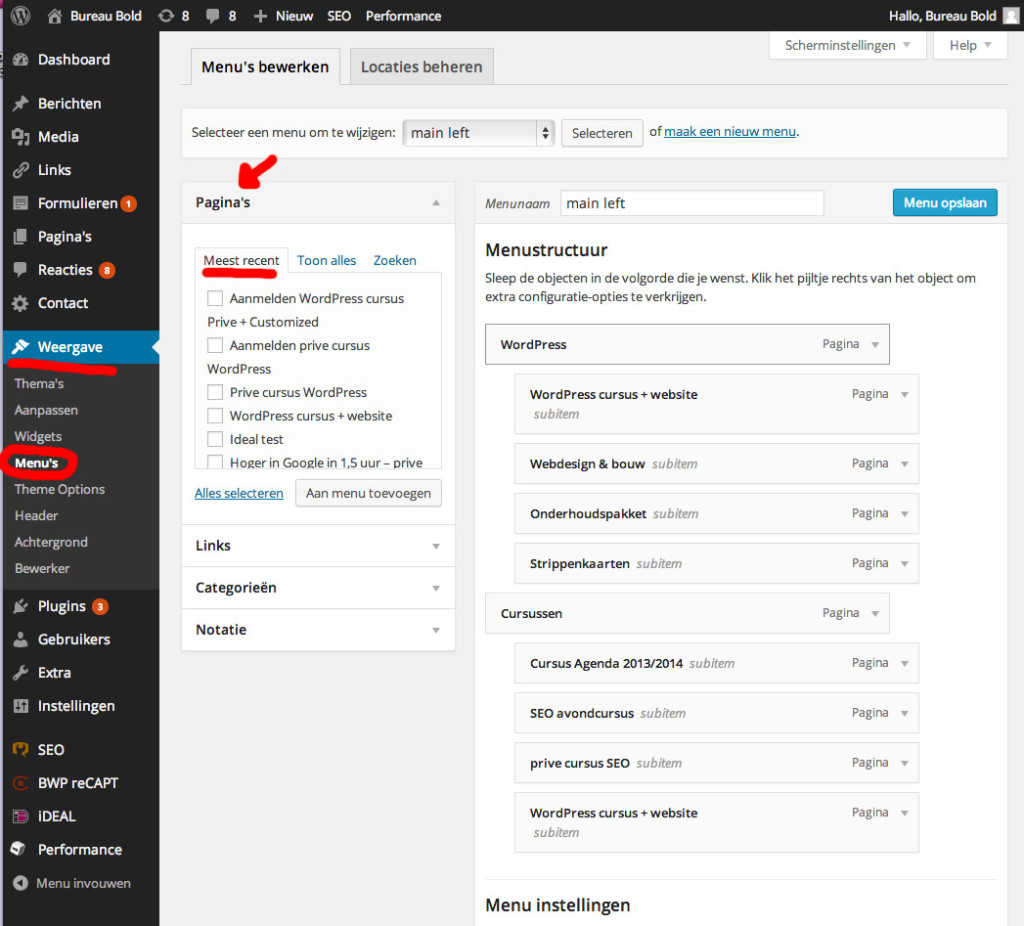 Vervolgens vink je de pagina aan die je wilt toevoegen
En daarna klik je op:
Dan zie je jouw menu in de rechterkolom onderaan de andere menu-items verschijnen.
Je kunt het menu dan verslepen naar de plek waar je deze wilt hebben.
Submenu
Als je het menu iets naar rechts versleept, dan krijg je een dropdown-menu of ook wel submenu genoemd.