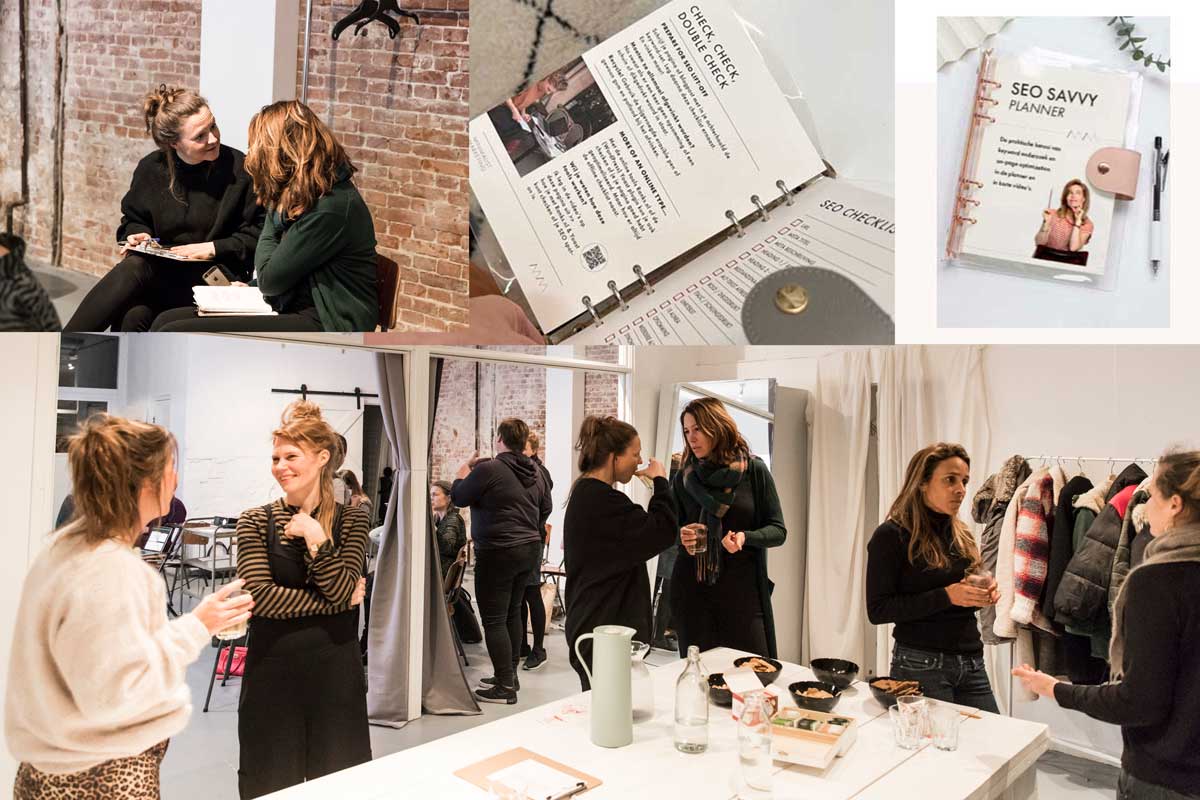 nieuwe opdrachten via google
SEO workshop Amsterdam
Leer hoe je nieuwe opdrachten kunt aantrekken via Google een simpele manier!
JE ONTVANGT DE SEO SAVVY PLANNER CADEAU (T.W.V. € 56,75 excl 21% btw)
Hoor je van concurrenten dat ze veel opdrachten krijgen via Google?
Heb je steeds het gevoel dat je een enorme kans laat liggen?
Heb je er gewoon geen zin in want het lijkt je vooral veel gedoe en niks voor jou?
Zou je het liefst iemand inschakelen die het allemaal voor je fixt… alleen mis je nog budget?
Met de paar tips die je in deze workshop krijgt en de SEO Savvy planner, kun je het alleen. 
"2 DAGEN LATER VIA GOOGLE GEVONDEN"
NU EEN AFSPRAAK MET EEN NIEUWE OPDRACHTGEVER
"De tips & trics van Marjet heb ik meteen toegepast op mijn eigen website. Daardoor werd ik twee dagen later al door iemand gevonden via Google, waardoor ik nu een afspraak heb met een nieuwe opdrachtgever."
Liesbeth de Looper
Deze avond krijg je dé QUICK WIN tips voor jouw website zodat je met enkele aanpassingen al meer verkeer uit Google kunt halen. 
Het wordt duidelijk dat je niet je hele site hoeft te verbeteren.
Slechts met enkele aanpassingen kunnen je al zorgen voor hogere posities in Google.
WAT IS HET RESULTAAT NA DE SEO WORSHOP?
Je weet hoe je

jouw website hoger in Google krijgt.

Je wordt enthousiast om ermee aan de slag te gaan.
Je kent meer gelijkgestemde ondernemers.

Je weet hoe je

AI / CHATGPT

kunt inzetten voor je SEO (zoekmachine optimalisatie).

Je krijgt nieuwe business ideeen en ziet hoe je je marketing makkelijker kan maken.
NOG EVEN ALLE DETAILS VAN DE SEO CURSUS AMSTERDAM OP EEN RIJ
Datum: donderdag 18 januari 2024
SEO workshop Amsterdam
Locatie: Minimalist Marketing / Amsterdam West
Locatie: Coppelstockstraat 50D, Amsterdam
Tijd: van 19.00 – 21.00/21.30 uur
Kosten: normaal € 123 + 56,78 , nu  >>  € 85,- (excl.21% btw)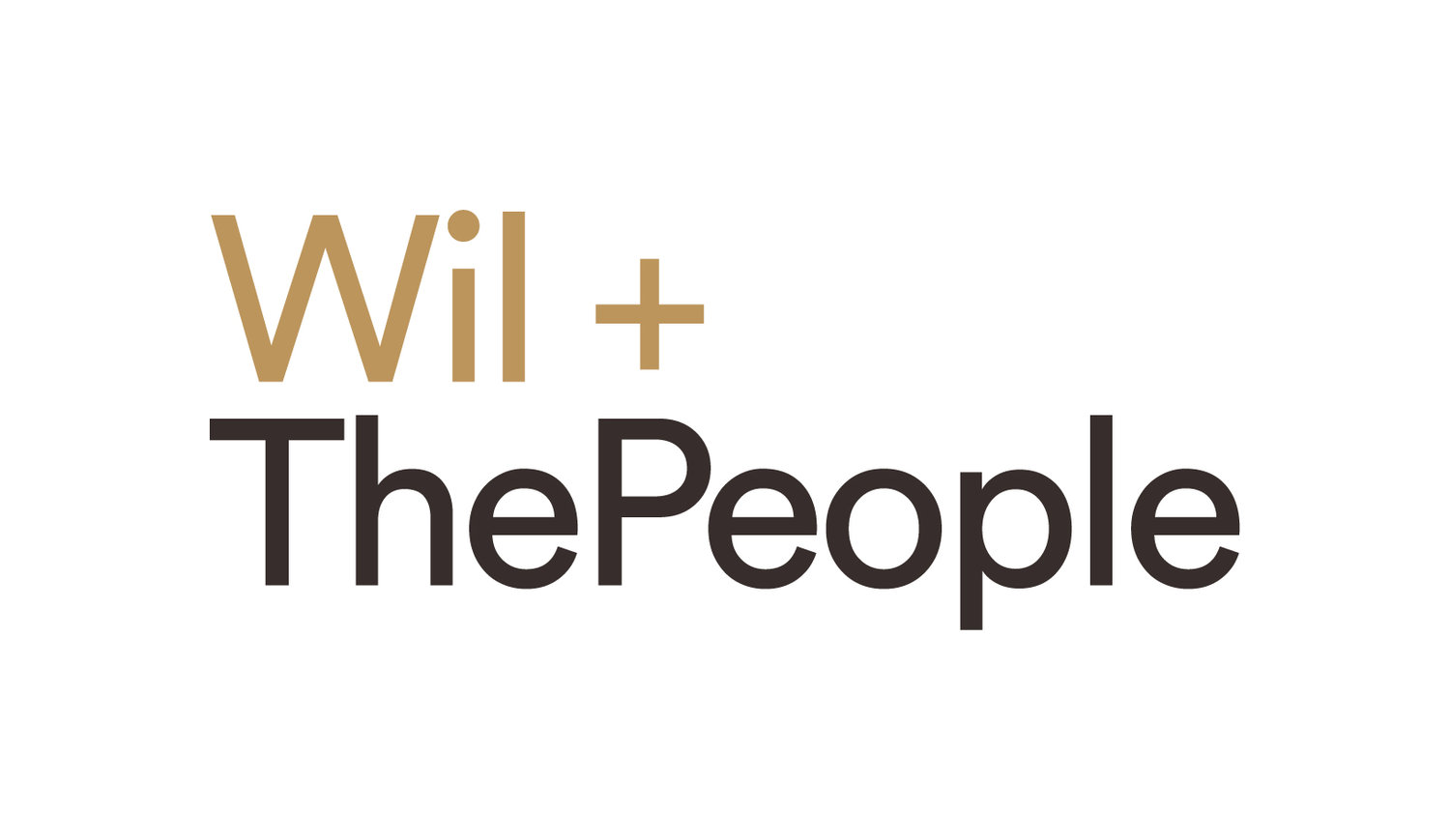 WAT GAAN WE DOEN?
Aan de hand van voorbeelden van de ondernemers uit de zaal, laat ik zien wat je kunt doen om opdrachten via Google te krijgen. Tijdens de pauze kun je kennis maken met de ondernemers die je net langs hebt zien komen met hun website.
Deze SEO workshop is voor:
beginners en medium-gevorderden

service aanbieders en voor webshop-eigenaren
Meer dan 800 deelnemers gingen je voor.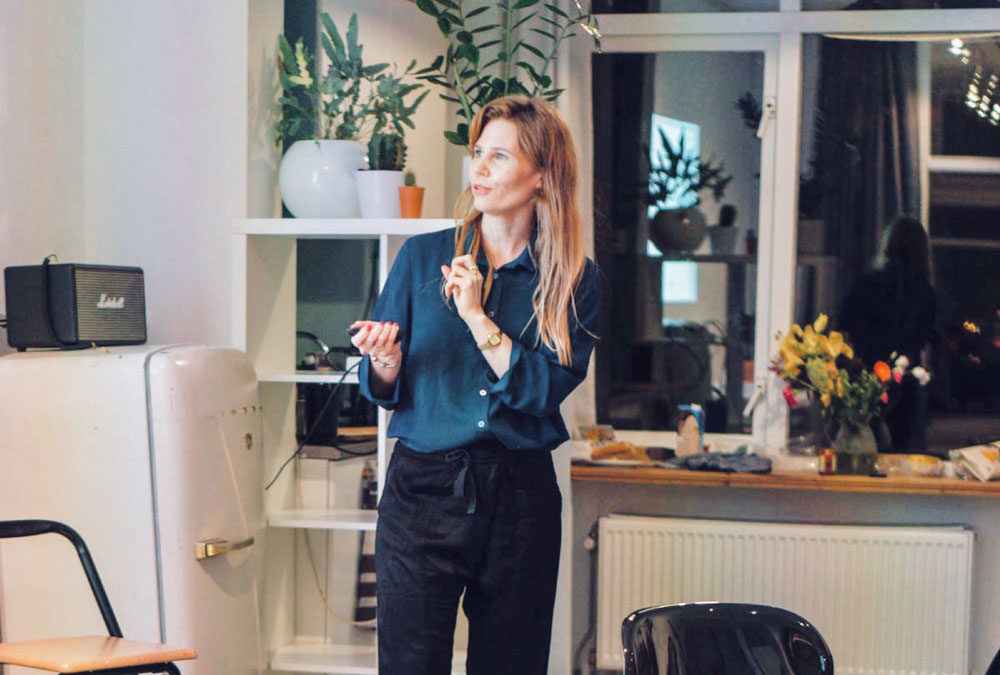 REVIEWS SEO CURSUS AMSTERDAM
"EEN AANRADER"
OF JE NU ONDERNEMER BENT OF VOOR IEMAND IN DIENST BENT.
"Deze cursus is onwijs leuk en leerzaam, gewoon doen! De hele cursus bestaat alleen maar uit relevante informatie, op een manier uitgelegd zodat het voor iedereen begrijpelijk is, zonder dat het saai is. Well done Marjet!"
Marcella – Ivy Office / Sella Space
"LEVENDIGE VOORBEELDEN"
en presentatie met voorbeelden uit ons eigen leven
"In de SEO cursus in Amsterdam kwamen tijdens de avond zelf diverse verbeterpunten van de websites van iedere deelnemer aan bod. Leerrijk en inzichtelijk. Zo bracht Marjet ons de SEO kennis aan de hand van onze eigen websites bij. Een presentatie met voorbeelden uit ons eigen leven. SEO Cursus in Amsterdam volgen? SEO specialist Marjet van Minimalist Marketing geeft er direct SEO advies bij."
Christophe Rocour
"ZEER LEERZAAM"
EEN GOED BEELD VAN DE MOGELIJKHEDEN VAN SEO
"De cursus is zeer leerzaam en geeft je een goed beeld van de mogelijkheden van SEO. Ik kan ook zeker aanraden dieper met Marjet op de stof in te gaan dmv een privé-sessie."
Caroline Glasbergen
"EEN MUST"
voor iedere blogger
"Marjet weet ontzettend veel over SEO (zoekmachine optimalisatie) en alles wat daar omheen hangt. Voor elke blogger is deze cursus een must!!"
Jonneke de Zeeuw – Mooncake
"HEEL VEEL GOEDE TIPS"
DIRECT AAN DE SLAG NA DE SEO CURSUS AMSTERDAM
"
Ik heb ontzettend veel informatie meegekregen met deze cursus! Ik ga nu de basis van mijn website verbeteren. En ik schrijf mijn blogs met een goede insteek. Veel geleerd, en heel veel goeie tips gekregen over mijn website waar ik mee aan de slag kan! Bedankt!
"
Jellina Detmar
"Leerzame en leuke avondcursus"
direct aan de slag met de nuttige tips
"Leerzame en leuke zoekmachine marketing training. Ik kon direct aan de slag met de heldere en nuttige tips. Het leuke is dat je direct je kennis kan toepassen en ook meteen resultaat van je aanpassingen ziet om je website te optimaliseren. Dit werkt echt motiverend!"
Karin Bijsterbosch
Wie ben ik?
Ik ben Marjet Wullink. Inmiddels 13 jaar ondernemer en al 16 jaar in de ban van SEO.
Tijdens mijn werk als eerste online marketeer bij Weekbladpers Tijdschriften (denk Happinez, Psychologie Magazine, Vrij Nederland, Opzij, Yoga Magazine en JM ouders)  ontdekte ik de magie van SEO. Dat wilde ik aan meer mensen laten zien. Zo ben ik begonnen met mijn eigen onderneming en het geven van live groeps- en 1:1 SEO sessies.
Als kind was ik altijd al gek van de computer. En tijdens mijn studententijd bouwde ik mijn eerste website in HTML. Na een webdevelopment opleiding was ik klaar om te starten als ondernemer.
Mijn doel is om jou ook enthousiast te maken voor SEO en zo hoog in Google te scoren en hierdoor meer leads te genereren en sales!
Geef jouw bedrijf de zichtbaarheid die het verdient!
SEO cursus Amsterdam
Deze enerverende SEO-cursus biedt een dynamische en interactieve leerervaring die je meeneemt op een spannende reis door de wereld van zoekmachine optimalisatie. In plaats van saaie lezingen en theoretische concepten, dompelen we je onder in praktische oefeningen, boeiende casestudy's en uitdagende opdrachten.
Je leert de strategieën en technieken die nodig zijn om je website naar de top van de zoekresultaten te brengen, en je zult genieten van het leerproces terwijl je samenwerkt met andere enthousiaste deelnemers.
Bereid je voor op een SEO-cursus die je niet alleen kennis en vaardigheden biedt, maar ook een opwinding en passie voor het optimaliseren van websites opwekt.