STAGIAIR VINDEN
Ben jij een eenmans bedrijf of heb je nog nooit een stagiair gehad en weet je echt niet waar je moet beginnen? In deze cursus krijg je handvatten om een stagiair te vinden en hoe je de stage periode het beste kan inrichten!
MENUBALK CURSUS
Met de menubalk cursus krijg je in 10 modules uitgelegd hoe je het beste je menubalk kan inrichten. Niet alleen kijken we naar de uitstraling maar natuurlijk ook naar SEO. Iedere module sluit op elkaar aan en de bonus module maakt het echt af! Aan het eind krijg je ook een e-book om er zeker van te zijn dat je goed klaar wordt gestoomd.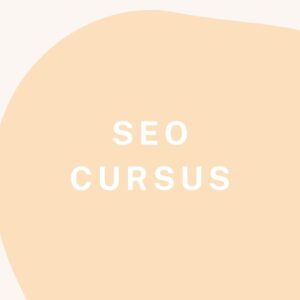 SEO CURSUS
De cursus van alle cursussen. Als je voor je eigen site of die van iemand anders meer wilt weten over SEO maar geen idee hebt hoe je moet beginnen, dan is dit de cursus voor jou.